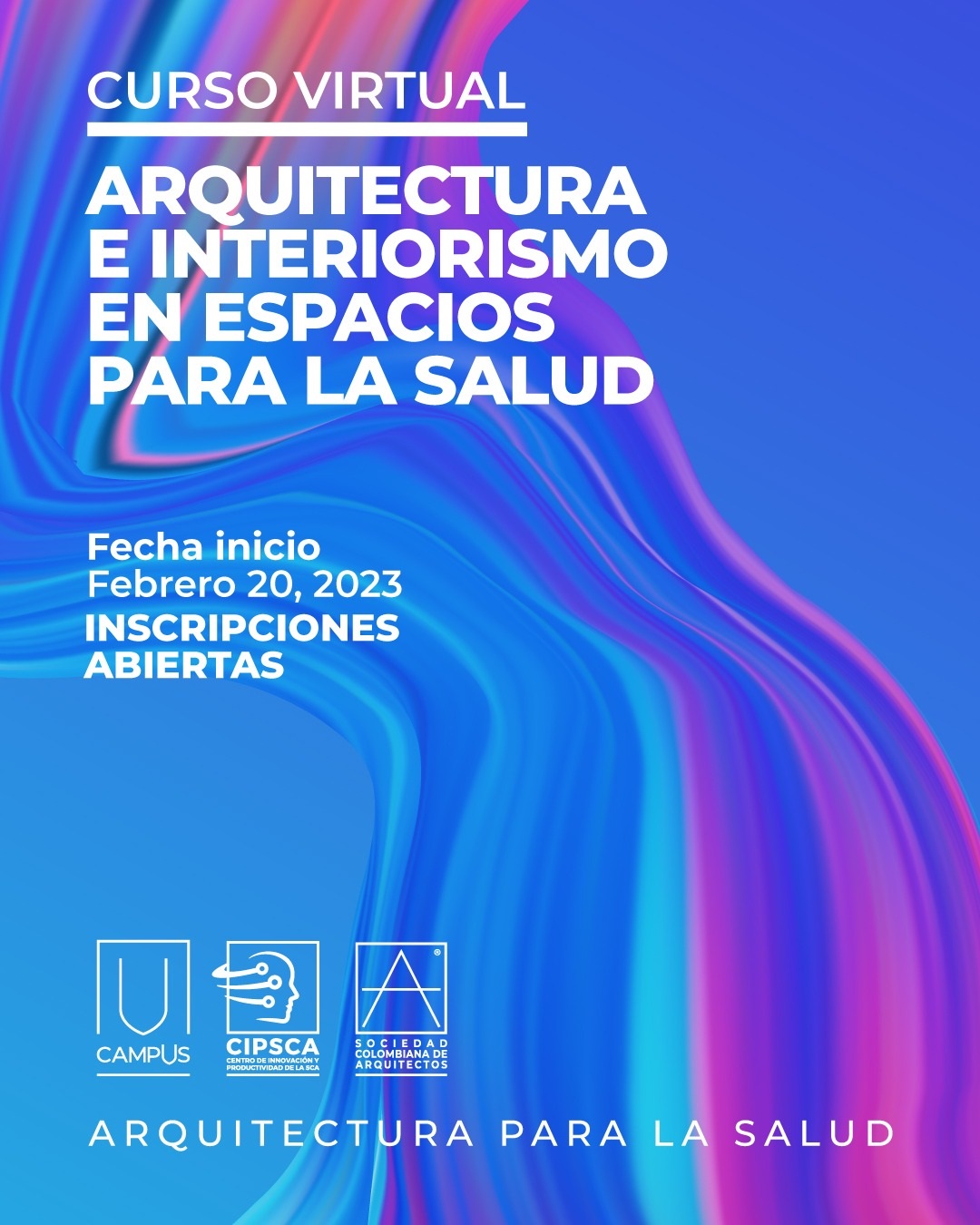 31 Jan

ARCHITECTURE AND INTERIOR DESIGN IN HEALTH SPACES

The Colombian Society of Architects has structured the course ARCHITECTURE AND INTERIOR DESIGN IN HEALTH SPACES, with the purpose of making architecture and engineering professionals aware of the importance of creating environments that help the rehabilitation process, knowing the therapeutic effects of design in health facilities.

Spaces for health should be healthy spaces, optimal for recovery and healing; therefore, professionals responsible for their design are obliged to know, incorporate and know how to use the conceptual and material elements that should be present to improve the spatial quality inside buildings for health, generating greater well-being in people. These conceptual and material elements are: light, air, color, sound, temperature, visual connections, water, textures, affordances, the passage of time, among others.