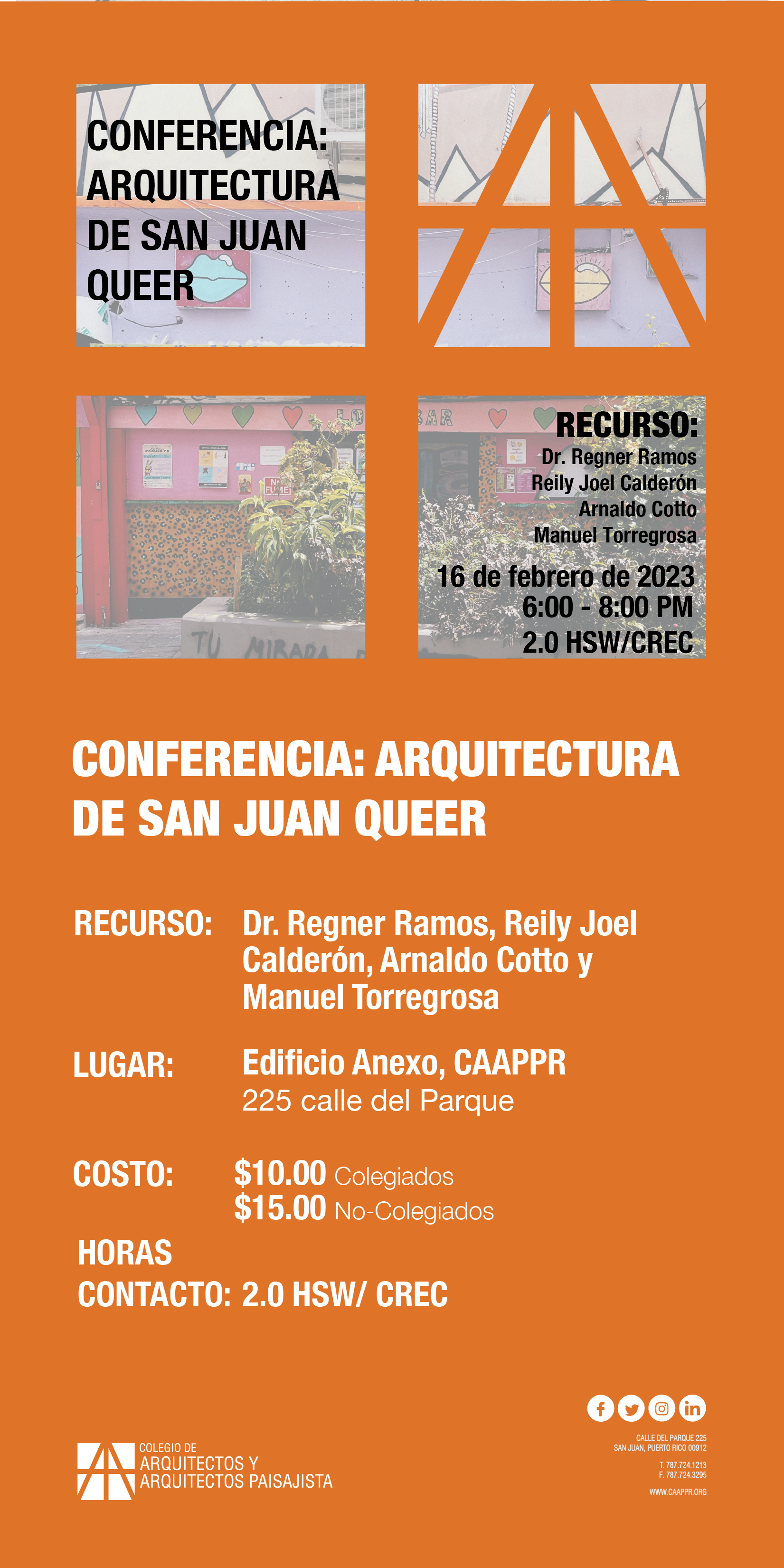 07 Feb

San Juan Queer Architecture

The College of Architects and Landscape Architects of Puerto Rico (CAAPPR) will offer a lecture titled "San Juan Queer Architecture," on February 16 at 6:00 p.m., at its headquarters located at 225 Park Street, in Santurce. The lecture will be offered by Regner Ramos, who since 2016 has been researching about the relationship of the LGBTQ+ community on the island and the built environment, looking for ways to include queer spaces in the landscape of contemporary Puerto Rican architectural discourse.

With a Master of Architecture (2010) from the University of Puerto Rico School of Architecture and a PhD in Architecture (2016) from The Bartlett School of Architecture (UCL), Ramos is co-author of the book "Queer Sites in Global Contexts: Technologies, Spaces, and Otherness". Throughout his different projects, his research practice has developed through a variety of methods: performative writing, oral histories, drawings, video/short films, and three-dimensional pieces.

Through the lecture "Queer San Juan Architecture," Ramos seeks to provide guidance on the LGBTT community and its impact on the urban environment through the creation of spaces that serve as meeting places, leisure and refuge, arising from the need of the LGBTT community itself.