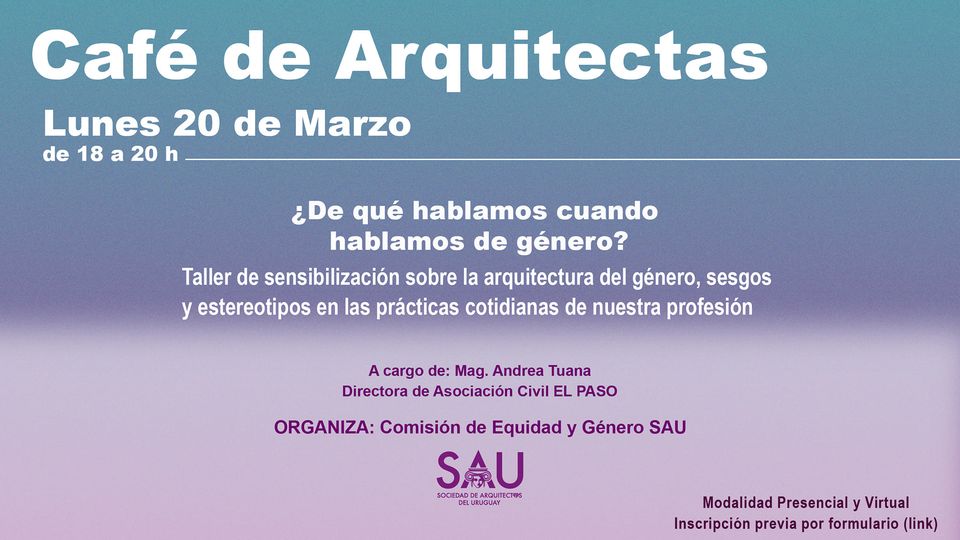 21 Mar

CAFÉ DE ARQUITECTAS SAU-URUGUAY

In the month of women the #SAU #comisióndegénero y equidad opens the 2023 cycle of meetings with #CafédeArquitectas.

Awareness-raising workshop on gender architecture, biases and stereotypes in the daily practices of our profession. We invite architecture professionals to join the meeting to exchange on these issues.

 

The event will be held either in person at SAU headquarters or via zoom.