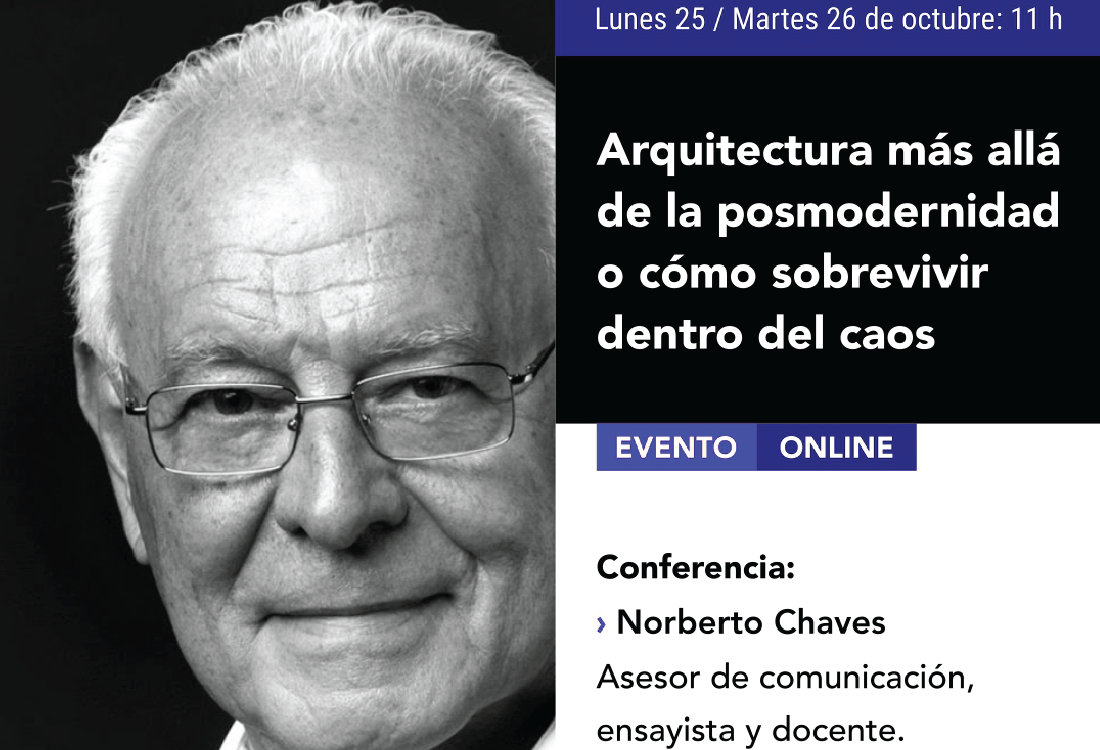 22 Oct

Conference "Architecture beyond post-modernity".

Architecture Professional

We invite you to participate in the Conference "Architecture Beyond Postmodernity Or How To Survive In Chaos", two free conferences organised by the Professional Council of Architecture and Urbanism (CPAU) on 25 and 26 October at 11 am. Special guest of the Council, professor, essayist and corporate advisor, Norberto Chaves will address the subject of our Architecture in the context of the culture of postmodernity. 

The talks will be streamed, free of charge, on @cpauorg's Youtube, Facebook, Linkedin, Twitter and Twitch channels.