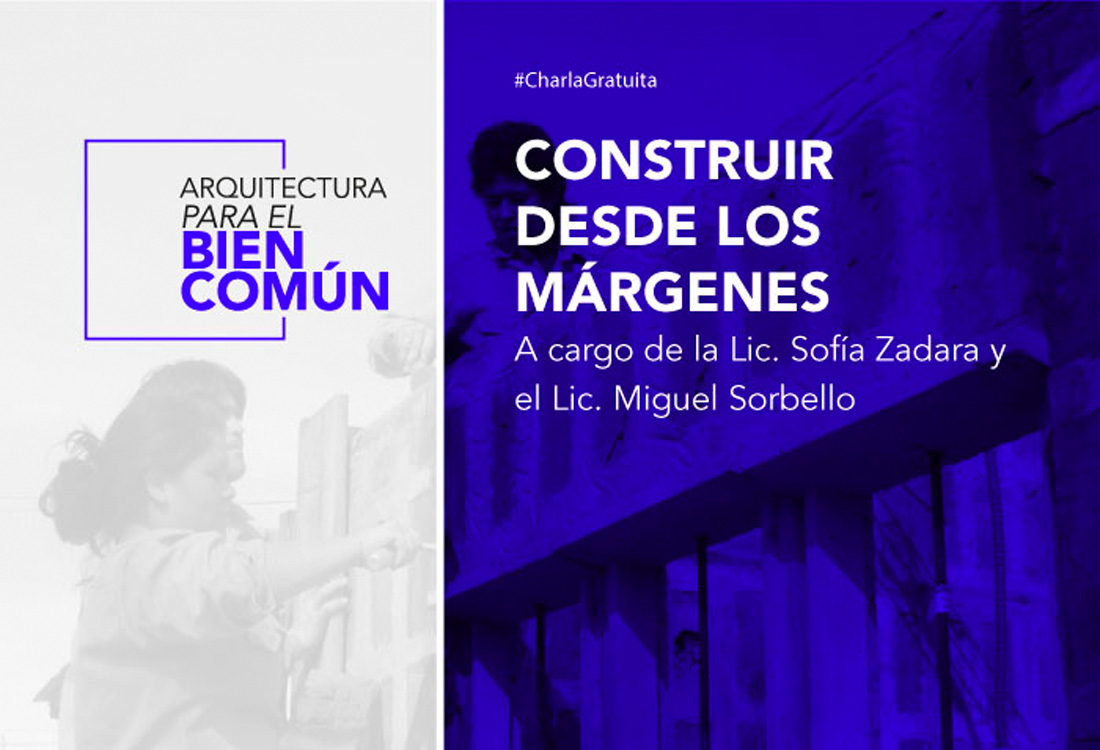 12 Jul

Building from the margins of the Architecture for the Common Good Programme

This free talk is organised by the Architecture for the Common Good programme of the Professional Council of Architecture and Urbanism (CPAU) and will offer a comprehensive look at architecture, social and community issues as a possible alternative for professional practice.

It will be led by Sofía Zadara and Miguel Sorbello.

Zadara has a degree in Social Service (Univ del Salvador). She is currently in charge of Popular Neighbourhoods in the Integral Human Development Area of Caritas Argentina and is a referent of the Habitat-RENABAP Roundtable for Caritas Argentina.

Sorbello has a degree in Social Work (UBA). He works in governmental and civil society organisations. He teaches Social Work at the UBA and directs the degree in Social Service at the Universidad del Museo Social Argentino.

Welcoming remarks will be made by Emilio Rivoira, president of the CPAU.

Roberto Frangella will coordinate for the Programme, and Architect Silvia Forte will organise the questions to the speakers.