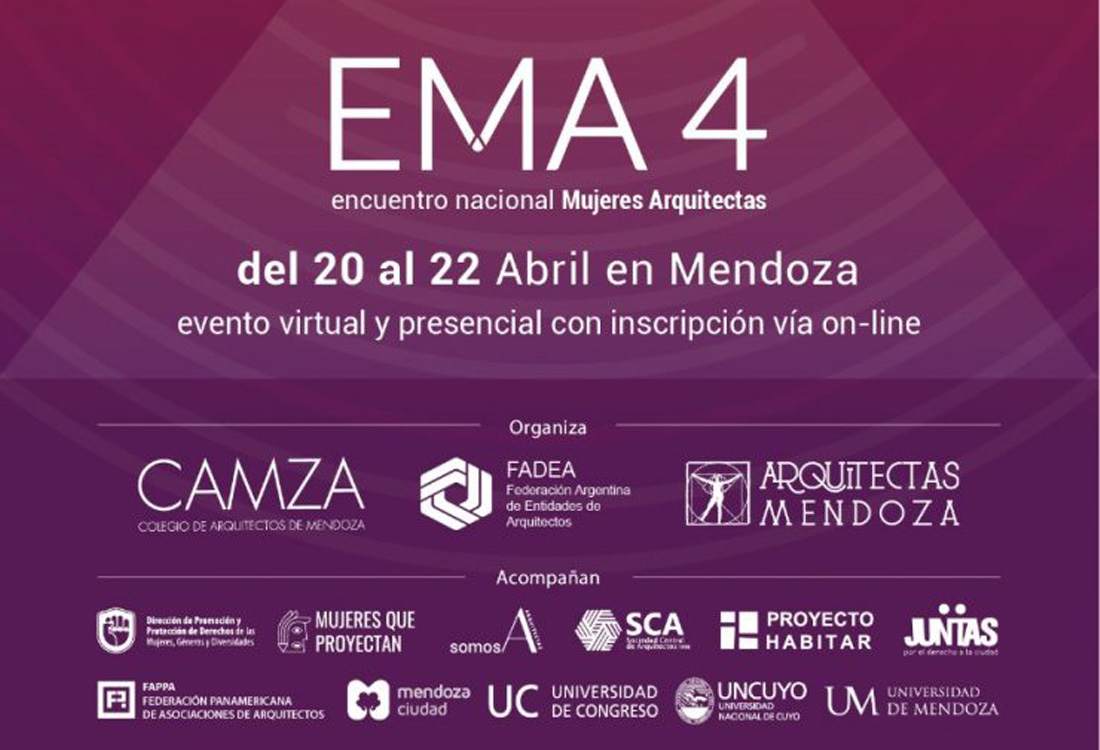 04 Mar

Fourth National Meeting of Women Architects #EMA4

The 4th meeting of "Women Architects of Argentina: new spaces new times" is organised by Arquitectas Mendoza and the Colegio de Arquitectos de Mendoza and the Federación Argentina de Entidades de Arquitectos.

This meeting seeks to generate a space for dissemination and debate on architecture and associated disciplines, based on the principles of equity, inclusion and social and cultural diversity, framed within the sustainable development objectives proposed by the United Nations (UN) for the 2030 Agenda.

Within this framework, the aim is to achieve a fluid institutional exchange, incorporating the transdisciplinary approach required by the subject. Although the participation of women architects is mainly encouraged, this meeting is open to all those who are interested in sharing knowledge and experiences inherent to the construction of our habitat and architectural work based on the challenge imposed on us by the new times.

Your voice is important! Therefore, we extend the organisers' invitation to actively participate in EMA 4, either in person and/or virtually, from 20 to 22 April in Mendoza.