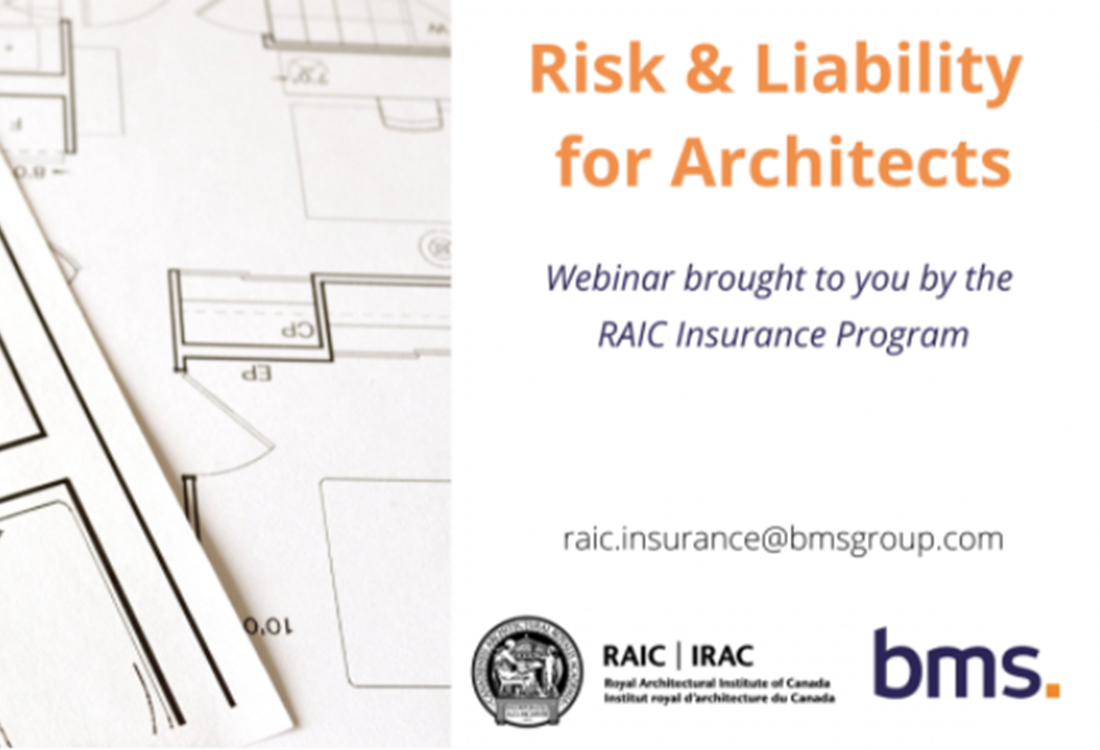 21 Jan

RAIC - Architects' Risk and Liability

How much thought do you give to the risks and liabilities associated with your work as an architect? Join the RAIC webinar as they discuss errors and omissions (E&O) insurance and the types of claims you might face as an architect.

The presentation will provide an overview of the new insurance requirements for registered architects in Canada, which will come into effect at the end of 2021.

It will also identify and explain the key features of E&O insurance coverage and describe how it and specific commercial insurance products can protect architects, including potential risks related to providing services virtually, cyber security and privacy liability insurance.