13 Dec

Sustainable Architecture and Urban Design Award - Jury's Decision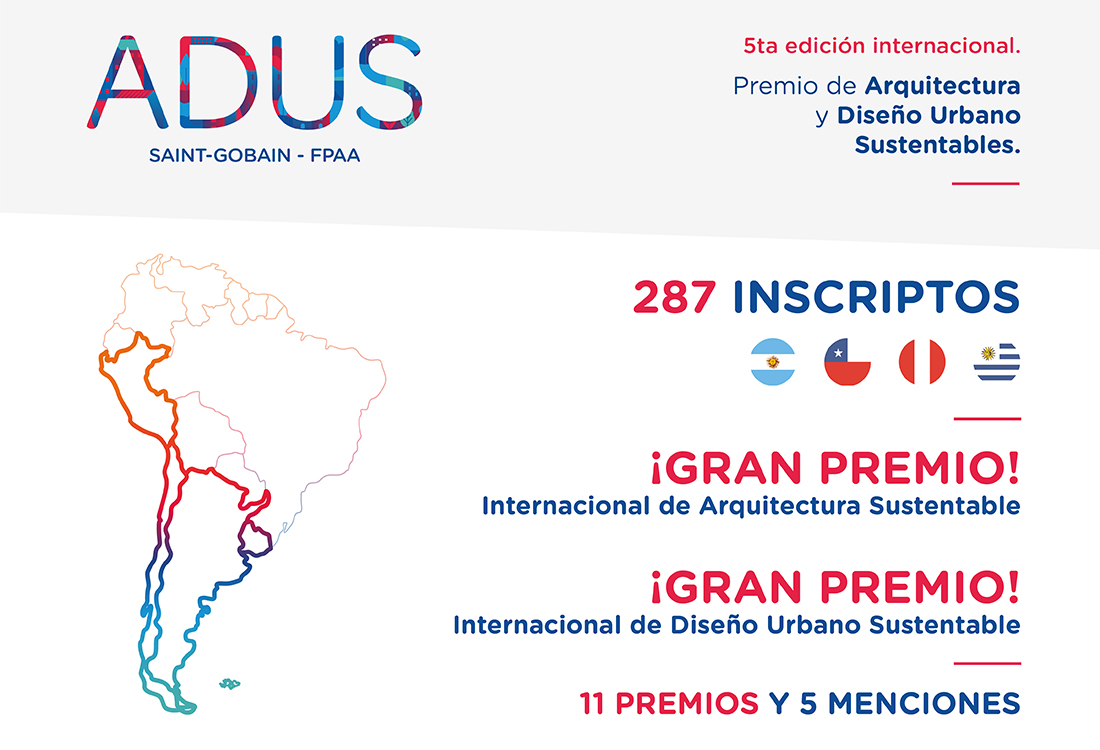 The ADUS Award initiative is a major contribution to the discussion and presentation of specific solutions for urban and architectural design on our continent.
In terms of architecture, both professionals and students participated well in this edition, with good projects. In their proposals, the practices of good sustainable architecture reverberate and mix with timeless design modes; with resources and demands for assemblies, technological mixtures and adaptability typical of this time; with local and regional singularities.
The jury, composed of Archs. Gerardo Montaruli, representing the Pan-American Federation of Architects Associations (FPAA), Mariano Bo, for the firm SAINT GOBAIN, Sandra Barclay (Peru), Ana Paula Saccone (Argentina), Diego Capandeguy (Uruguay), and Jorge Jáuregui (International Jury), made the following unanimous decision.