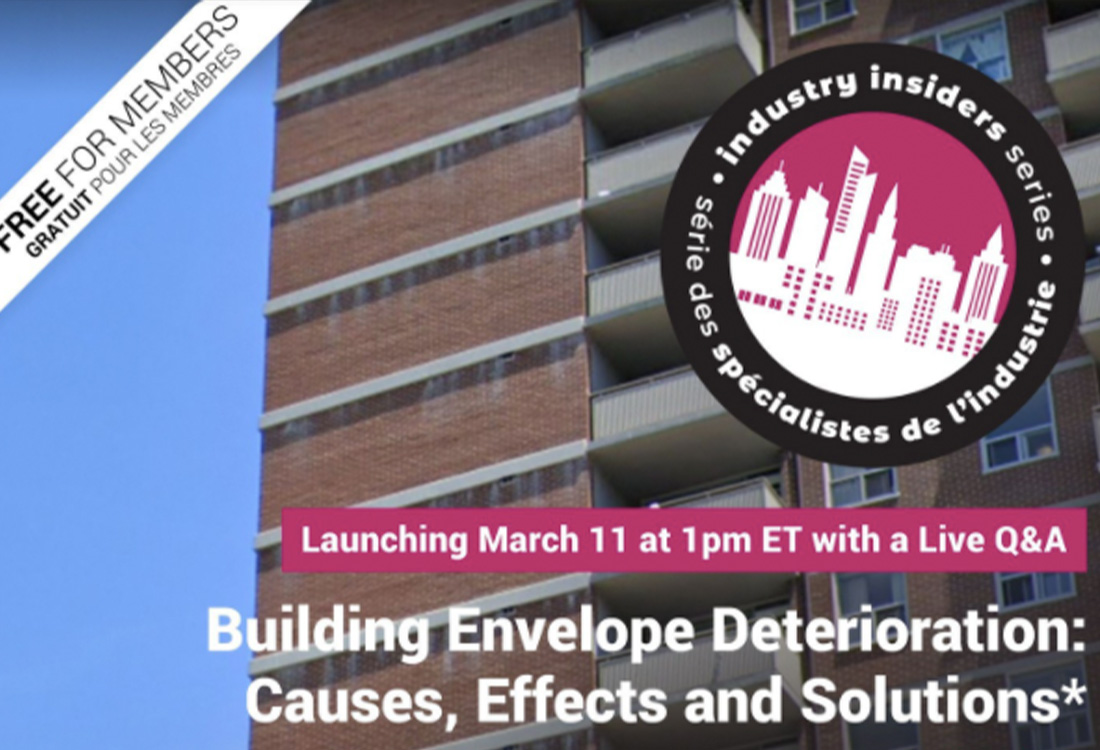 11 Mar

RAIC Webinar "Deterioration of the building envelope".

Organised by the Royal Architectural Institute of Canada (RAIC), we invite you to participate in the webinar:

Deterioration of the building envelope: causes, effects and solutions

Like the natural environment, the built environment is also subject to erosion and damage caused by the forces of nature. It is important that we ensure that our building envelopes and enclosures can withstand and resist all the forces of nature to keep the cost of maintenance as low as possible.

This session will discuss the problems of weathering, what causes damage to building envelopes, the mechanism of damage and how it affects the overall performance and lifespan of structures. The session will also discuss technical solutions using the most environmentally friendly and sustainable products and technologies.

Learning objectives

At the end of this session, participants will be able to:
Describe how climate and natural forces affect buildings and infrastructure.
Identify weathering problems, together with their sources and effects.
Determine ways to protect the building envelopes from the weathering process.
Predicting trends in sustainable and environmentally friendly architectural coatings and finishes for buildings.
More information available here