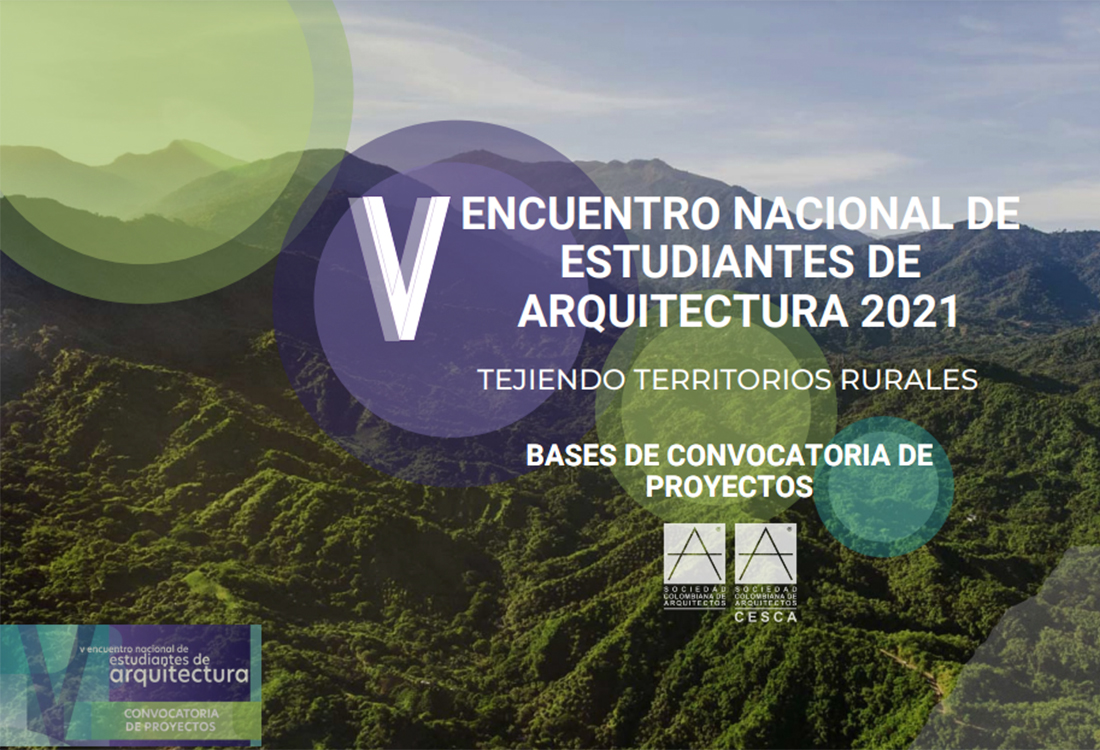 30 Nov

5th National Meeting of Architecture Students - Rural Territories

The National Meeting of Architecture Students is an event organised by the student collective of the Colombian Society of Architects (SCA), with the aim of recognising and disseminating the social, cultural and academic function of architecture.

This year 2021 the V version of the meeting will take place on 6, 7, 8, 9 and 10 December under the theme "TEJIENDO TERRITORIOS RURALES" (WEAVING RURAL TERRITORIES). Its main objective is to create links between regions in order to achieve the identification and collective representation of the Colombian territory, to generate appropriation and dissemination of cultural potentials in rural areas.

The call is aimed at undergraduate students, professionals with less than two years of graduation, non-profit organisations, organised community groups with a project dedicated to rurality.